Obituary for Douglas J Butzier, M.D.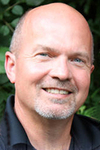 Dr. Douglas J. Butzier, M.D., 59, of Dubuque died on October 13, 2014 as a result of injuries sustained in an airplane accident.
A memorial service will be held at 1:00 p.m., Saturday, October 18, at the Heritage Center, on Bennett and McCormick, University of Dubuque, where a visitation will follow until 6 p.m. The Egelhof, Siegert & Casper Westview Funeral Home and Crematory, 2659 John F. Kennedy Road is assisting the family.
Douglas was born on June 2, 1955 in Mt. Pleasant, Iowa, the son of Kenneth and Mary (Rutledge) Butzier.
Doug's family moved to Cedar Falls, Iowa in 1960, where he attended Malcom Price Laboratory School from kindergarten through 12th grade, graduating from the Northern University High School in 1973. He started his college career at the University of Montana, studying Forestry. While living in Missoula, Montana, he began working as a fireman and then an EMT where he found his passion for the medical community. He returned to his home state to attend the University of Iowa, to complete his undergraduate degree and then his MD from the University of Iowa Medical School, in 1984. Doug completed his Emergency Medicine internship training at Deaconess Hospital in Spokane, Washington. He then attended his residency training at the University of Arizona Trauma Center in Tucson, finishing this training in 1987.
Following his education, Doug worked as an ER doctor in the Twin Cities and Tucson before moving to Dubuque in 1997, where he has been with Mercy Medical Center since. He has remained active in Mercy Hospital administrative service duties, including serving as Medical Staff President. He remained in practice as an Emergency Room physician at the time of his death. In his continuous pursuit of learning, Doug went on to obtain his MBA at the University of Iowa's Executive MBA Program, in 2007. In addition, he was the Chair of the Iowa Emergency Medical Services Advisory Council.
Doug was active in his community, volunteering his time and talent on numerous boards, committees and organizations.
He was always looking to pursue the next of his many interests and adventures, including from a six-week medical expedition to Nepal, coaching and refereeing youth soccer and other sports as his five children grew up, and traveling to Brazil to study it's business economy. He served as the Medical Director for the Dubuque and Asbury Fire Departments, he was the staff physician to the Dubuque County Jail, and the medical director for Kunkel & Associates. He obtained his pilot's license, and loved flying his own plane. His most recent calling was to become involved in the political process and so became a candidate for the Libertarian Party for the US Senate seat from Iowa. He felt compelled to make a difference regarding several national issues, about which he was passionate and particularly well qualified to speak. He was an avid outdoorsman who loved backpacking, mountain climbing, hunting, exploring, biking, and working in his yard.
His greatest passion, after Ann, was flying, and he needed only the slightest excuse to go fly anywhere. He jumped at every opportunity to treat anybody to a scenic excursion in the sky. He was a highly experienced and tested pilot, and was alone in the plane at the time of the accident. He was an instrument rated pilot, and was working on his FAA Certified Flight Instructor's license. He had logged more than 6 times the national average for private pilots, having flown over 1000 hours in just the last 6 years.
Doug has been working tirelessly to develop his vision of building the Grand River Indoor Sports Facility. He has spent years planning his dream to benefit youth sports and create opportunities in the greater Dubuque area. His dream was within reach, and he was in the process of purchasing the land and funding for the project.
Surviving is his wife, Ann; two sons, Nic of Iowa City and Alex of Eden Prairie MN, step daughter Sarah Chapman, and step sons Ben Chapman and Chris Chapman all of Dubuque. Also his brothers David and Suzi of Boise, and Stuart and Robin of Albuquerque and his five treasured nephews, Christopher, Logan, Matthew, Joseph and Daniel.
He was preceded in death by his parents.
In lieu of flowers, memorials may be given to the following:
In memory of Dr. Douglas J. Butzier
c/o Dubuque Mercy Medical Center
250 Mercy Drive
Dubuque, IA 52001
Or:
MPLS Plaza Project
University of Northern Iowa Foundation
205 Commons,
Cedar Falls, IA 50614-0282
Or:
Make a Wish Foundation in Dubuque
Or:
Other contributions will be dispersed to the many other charitable organizations that Doug and Ann have contributed to over the years.

For more information please visit www.egelhofsiegertcasper.com
Special thank you to all the first responders for this terrible accident as well all of the emergency community of Dubuque and the surrounding area.

Order Flowers